The question is: what dish can be made from virtually any food and does it require a chef?
Let's just try: vegetables + soup = vegetable soup. It doesn't matter, or rather it's a question of season and taste, which vegetables you use (carrot, leek, celery, beetroot, onion, spinach, …). Bread + soup (a wonderful use of leftovers). Cheese + soup (hearty but really good). This also works with meat, but the single ingredient plus soup recipe isn't quite right anymore. A broth is made from beef. Poultry becomes a soup that makes you healthy, lamb becomes a Carinthian church day soup and pork is smoked in stews or sometimes as a side dish. And of course without forgetting the fish soup. Even lentils, rice or noodles are made into soup or added to soup. And even wine and beer can be found as ingredients in the soup.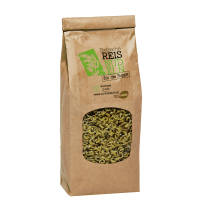 So happy
500g
€ 4.39
€ 8.78 / kg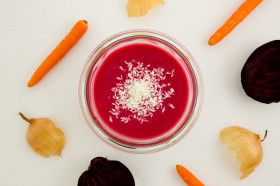 eat me! The right catering company
280g
€ 6:30 p.m. (including deposit of €2.00)
€ 15.36/kg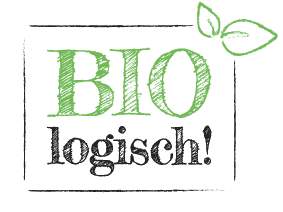 Some like it hot
The soup is usually served hot, but it depends entirely on taste. For some, it must be so hot that you burn your tongue and your palate ache after drinking it. For others, a soup may be lukewarm. The soup is definitely varied. She likes it colorful, but can also be subtle. Sometimes it's opaque and again it lets you peek into the bottom of its plate if you carefully push its insert to the side. Even where, that is, where you eat them, knows almost no restrictions. From the family table to the pub to the award-winning restaurant, she is a welcome sight. At noon it can be eaten quickly in the office or now in the home office. But sometimes she wants to go high, so she strengthens tired hikers or winter sports enthusiasts in mountain huts. You can also comfortably eat them alone on the sofa in front of the TV.
Home or exotic cuisine
A soup tastes like home cooking with the usual local ingredients. But she is also ready for exotic variations. Refined with peanuts, coconut milk, ginger, chilli, … a bowl of soup takes us to distant lands. It doesn't matter: the soup is always excellent and good. Despite the often simple and quick preparation, the taste does not go unnoticed. If you have time to cook and can also add it to the soup, we recommend a strong broth. She simmers slowly (we say she smiles), but we never let her boil. Adding semolina or butter dumplings, pancakes, dumplings of all kinds and donuts makes pure soup more time-consuming and technically complex. But there are also very complex soups that I like to leave to our producers to prepare. I just say Beuschelsuppe.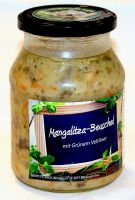 NEMETZ-FLEISCH Handels GmbH
480g
€ 7.90
€ 16.46/kg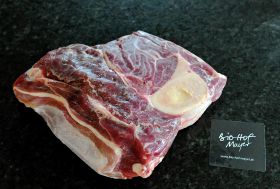 Bio Hof Mayer
0.75kg
€ 14.90
€ 19.87 / kg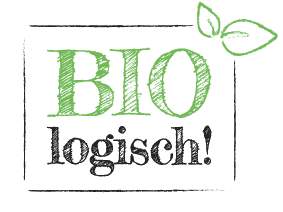 Exciting soup time
Spring brings fresh and exciting ingredients such as wild garlic, nettle, asparagus. Soups are greener, lighter and more creative. A good soup made from fresh ingredients can be prepared quickly and without too much effort. It's surprising that ready-to-serve instant broths, aka packerl soups, are still finding their way from shelves to shopping carts and even into our kitchens. Our advice: take some time to cook your own soup.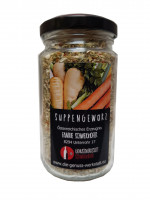 Schweighofer Pleasure Workshop
90g
€ 4.90
€ 5.44/100g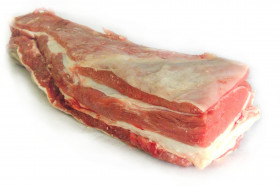 Reisenbauerinnen – Biohof Reisenbauer
1kg
€ 17.90
€ 17.90 / kg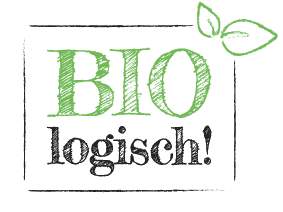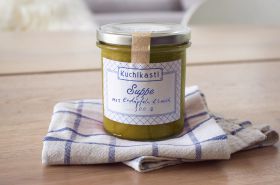 Kuchlkastl
300 grams
€ 3.90
€ 13,- / kg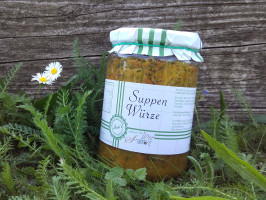 Annie's delicacies
350g
€ 8.50
€ 2.43 / 100g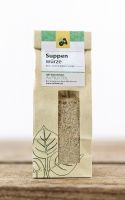 Aufreiter Organic Herbalist
120g
€ 4.90
€ 4.08 / 100g