If you know anything about Amatriciana sauce, it's probably because you've eaten the traditional Italian version with bucatini. It's a romaine pasta sauce made with tomatoes, guanciale (air-dried pork cheek), or bacon and cheese, all ingredients that also pair beautifully with eggs. With this pasta-free version, the eggs are cracked directly into the sauce and cooked on the stovetop until the egg white is just set, but the yolk is still creamy.
One of life's great joys is dipping a piece of crusty bread in a delicious sauce or egg yolk. This recipe guarantees that pleasure, because even large crumbly croutons end up in the tomato sauce and soak up the bottom during cooking, while remaining crispy on top.
To read also: The recipe for a classic of the GDR: the ragout wing – traditional seasoned chicken straight from the oven >>
Shopping list: these are the ingredients you need for this recipe
You need these vegetables: a large yellow or white onion, five cloves of garlic, a kilo of red or yellow cherry tomatoes, two sprigs of oregano or marjoram. Add 60 grams of grated parmesan or pecorino plus cheese to serve, four large eggs, 225 grams of bacon or pancetta. You will also need about 4 ounces of crusty bread, four tablespoons of extra virgin olive oil, salt, and three-quarters of a teaspoon of chili flakes.
Leat also: Absolutely delicious: You have never tasted chicken soup so fresh and aromatic >>
First, the oven must be preheated to 220°C. Prepare the croutons: Tear 120 grams of crusty bread into irregular two-inch pieces and toss on a baking sheet in two tablespoons of olive oil and half a teaspoon of salt. Bake for seven to nine minutes until dark brown and crispy.
Make the preparations: chop a peeled onion. Cut five peeled garlic cloves into slices. Cut 225 grams of bacon into pieces of about 1.25 centimeters.
Prepare the Amatriciana sauce: In a cast iron skillet over medium-high heat, cook bacon until crisp, 8 to 11 minutes. Add onion, garlic, 1/2 tsp red pepper flakes and 1 tsp salt and cook over medium-high heat until onion is soft and translucent, 6 to 8 more minutes.
Whisk 2 tablespoons of olive oil and the cherry tomatoes and continue cooking over medium-high heat, as soon as the skin bursts, crush a few tomatoes with the back of a wooden spoon to release the juice. Simmer the sauce for 6-8 minutes, until it has thickened slightly and about half of the tomatoes have burst. Remove from the heat and stir in 60 grams of grated parmesan. If necessary, season the sauce with salt.
Whole eggs are beaten directly into the sauce
Cook the eggs: Spread the croutons over the sauce so that half of them still stick out. Using a large spoon, make four indentations in the tomato sauce and crack four eggs. Sprinkle the eggs with a little salt and a quarter teaspoon of chili flakes. Return the pan to the stove, cover the pan tightly, and cook the eggs over medium-high heat, until the whites are set but the yolks are still soft and creamy, 8 to 12 minutes.
To serve: Sprinkle leaves with two sprigs of oregano and Parmesan and serve in the pan.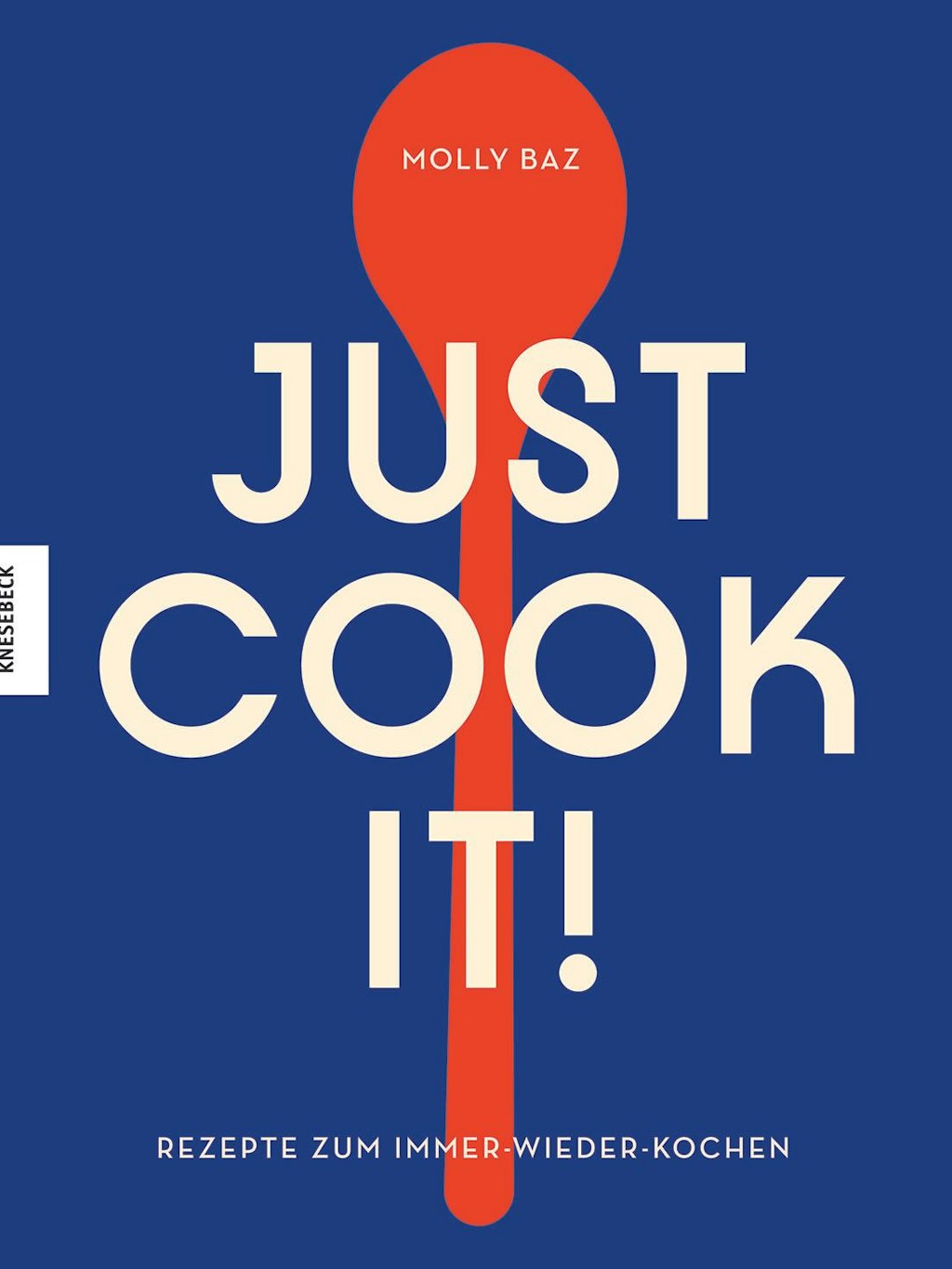 This recipe is taken from the cookbook: "Just cook it! Recipes for cooking again and again" by Molly Baz, published by Knesebeck-Verlag, €32.